#Space #CME #solarstorm #internet #astronomy
A solar storm was sent shooting towards the Earth by the Sun. Can the Internet shut down? Know how severe the online impact can be.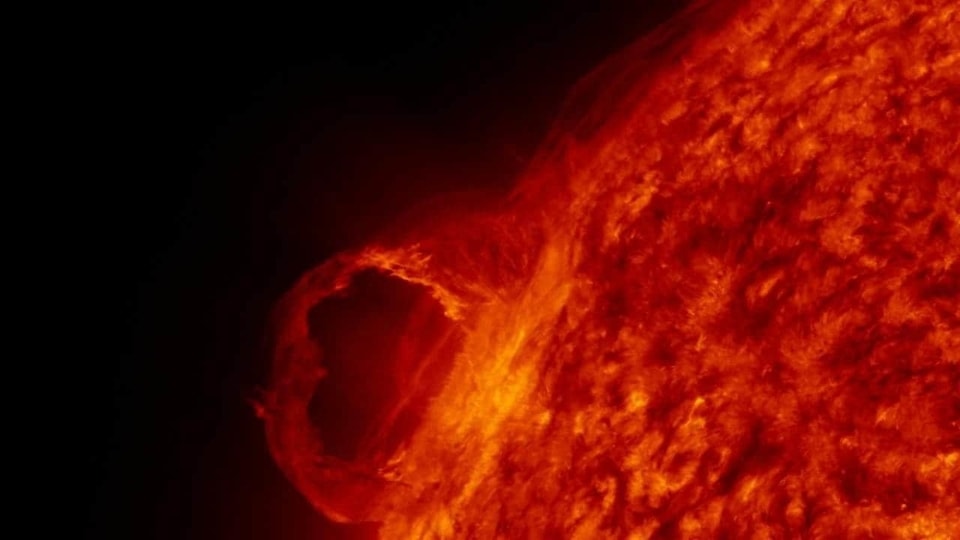 The Sun has hurled a solar storm into space and sent it careening on collision course towards the Earth. This poses multiple dangers here on the third rock from the Sun, especially to our digital world. How big an impact will it have on online infrastructure? Will our Internet be safe? Well, the Sun has an 11-year cycle during which it shoots out super-heated magnetised magma, referred to as 'coronal mass ejections' (CMEs) into space. The severity of the solar storm depends on which part of the cycle the Sun is in. Also, what is important is the location of the Earth in comparison to the trajectory of the solar flare. If an extremely severe solar storm is generated and the Earth is in its path, there will be a big impact on all communications devices including mobile phones, computers as well as electricity grids. However, if the Earth is not in the path of this severe solar storm, it escapes the destructive consequences.
Solar storm impact: If a really big solar storm was to hit the Earth, it would have an impact on our online activities – it could take down the Internet. How will solar storm affect online activities? Well, Science Focus explains the impact of a solar flare on Earth in an easy to understand manner, "If a CME on a similar scale was to strike the Earth today, it could damage the electronics in orbiting satellites, disrupting navigation and communications systems, as well as the GPS time synchronization that the internet relies on to function. It would also create a surge of electromagnetic radiation in the atmosphere, causing huge currents in our power grids which could burn out electrical transformers, leading to length(y) outages." But remember, this is a worst-case scenario possibility.